>
>
>
Automatic Macaroni Machinery Line
Automatic Macaroni Machinery Line
XILANG Macaroni pasta extruder uses the most advanced manufacturing process and technology, using durum wheat flour as raw material → mixing with accurate proportion of water at atmospheric pressure → vacuum stirring → vacuum extrusion → cutting and forming
The machine has a high degree of continuous automation , To reduce labor cost and operation difficulty for customers.
We also provide customers with complete production line configuration, temporary storage system for raw materials and finished products, drying system, automatic packaging system, technical service support and after-sales maintenance services.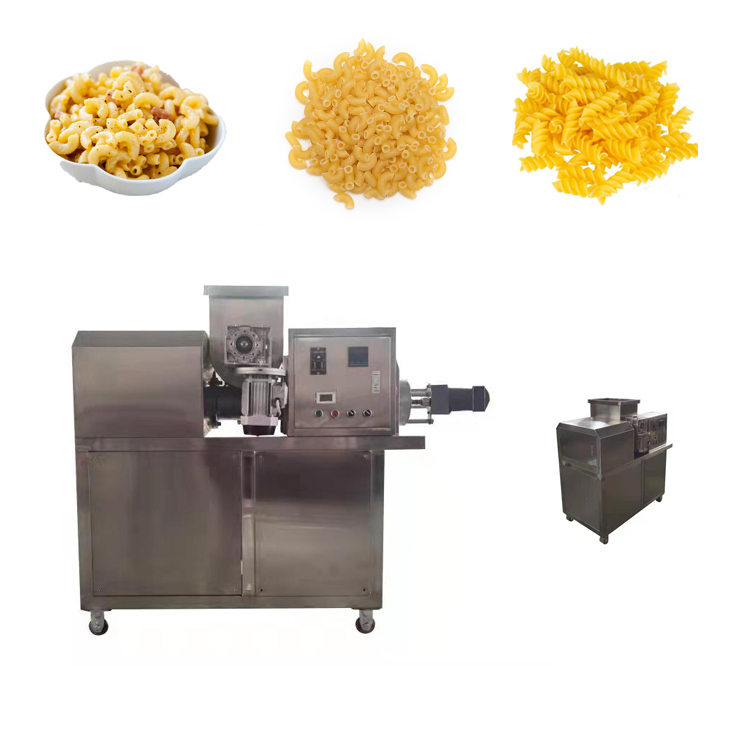 Molds can be made of copper for rougher and porous pasta, Which macaroni can better at retaining sauces, or PTFE (polytetrafluoroethylene) for smoother, shinier pasta.

It is equipped with a water cooling system and an automatic pasta cutter for short pasta with a transmission with 1, 2 and 4 blade knives and two pasta trays.

Get the latest price? We'll respond as soon as possible(within 12 hours)